ServiceMesh Mobile Design
Definition of interface for Store functionality in large enterprise product.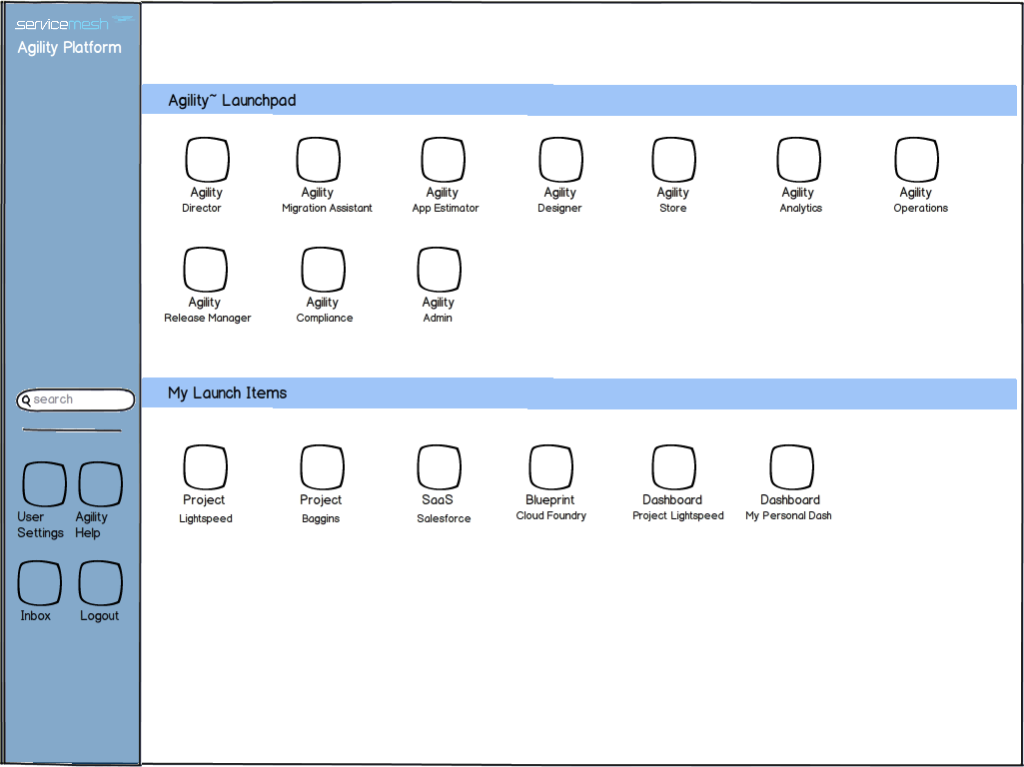 This is the home screen where tablet users are brought immediately after signing on. 
It gives them an overview of the entire application space where they can manage all aspects of the site (to which they have permission) and to gather new resources as needed.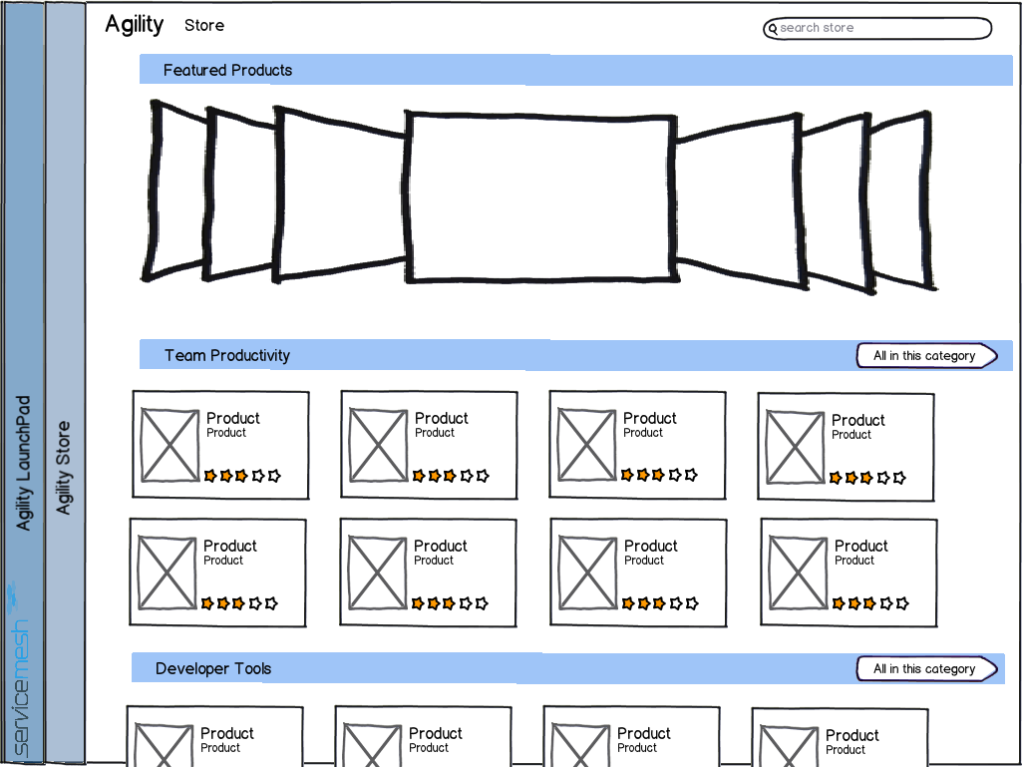 Now we see the main image once the user has clicked on the Store. They can browse among different types of software and assets available to them, viewing resources promoted by the Admin staff, or they can browse by type or simply key in a search.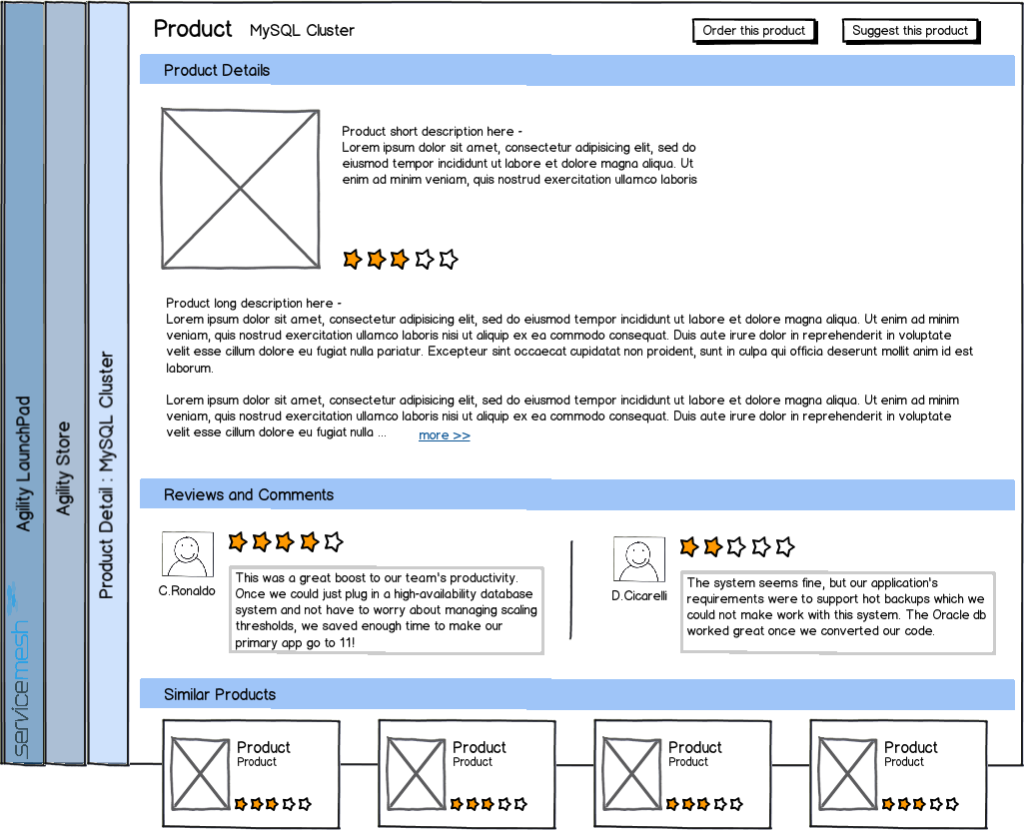 Here is the detail view of whatever product the user clicked from the store front page (or from a search results view).

The two primary actions a user can take are to purchase this product, or recommend it to another user in the system. Details worked out in the flow specify the purchase steps including optional approvals and managing the wait state if necessary.
Users from here can easily navigate back up the chain by clicking on the left to be taken back to the Store or immediately all the way back to the app's front page.