Persona Development
Process and rationale for creating and promoting persona characters for each and every project I work on.
Defining persona characters is often a challenge since many team members feel they already know who users of the software are. In my experience, until you get those details written down and confirmed, many of your team members will have different people in mind as they make decisions on product shape and marketing direction.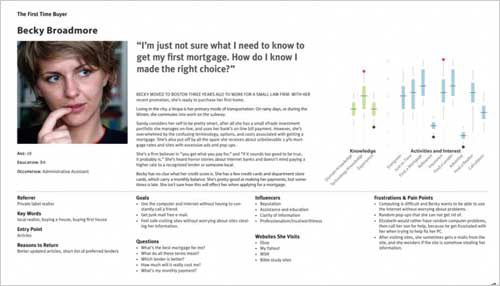 Detail the user's habits and flesh out enough detail to make them seem like a real person- despite the fact they share characteristics that make up a significant portion of your actual user audience. Capturing and sharing this understanding, and bringing their needs and conditions up in design and test meetings is what I do to ensure real users are considered throughout the design and build process.